We released a new version of Dynamic Text Panel 2.1.0. This feature release
Includes Community-submitted PRs and features.
Added Monaco Code Editor.
Major refactoring and increased test coverage to continue improving the plugin with the requested functionality.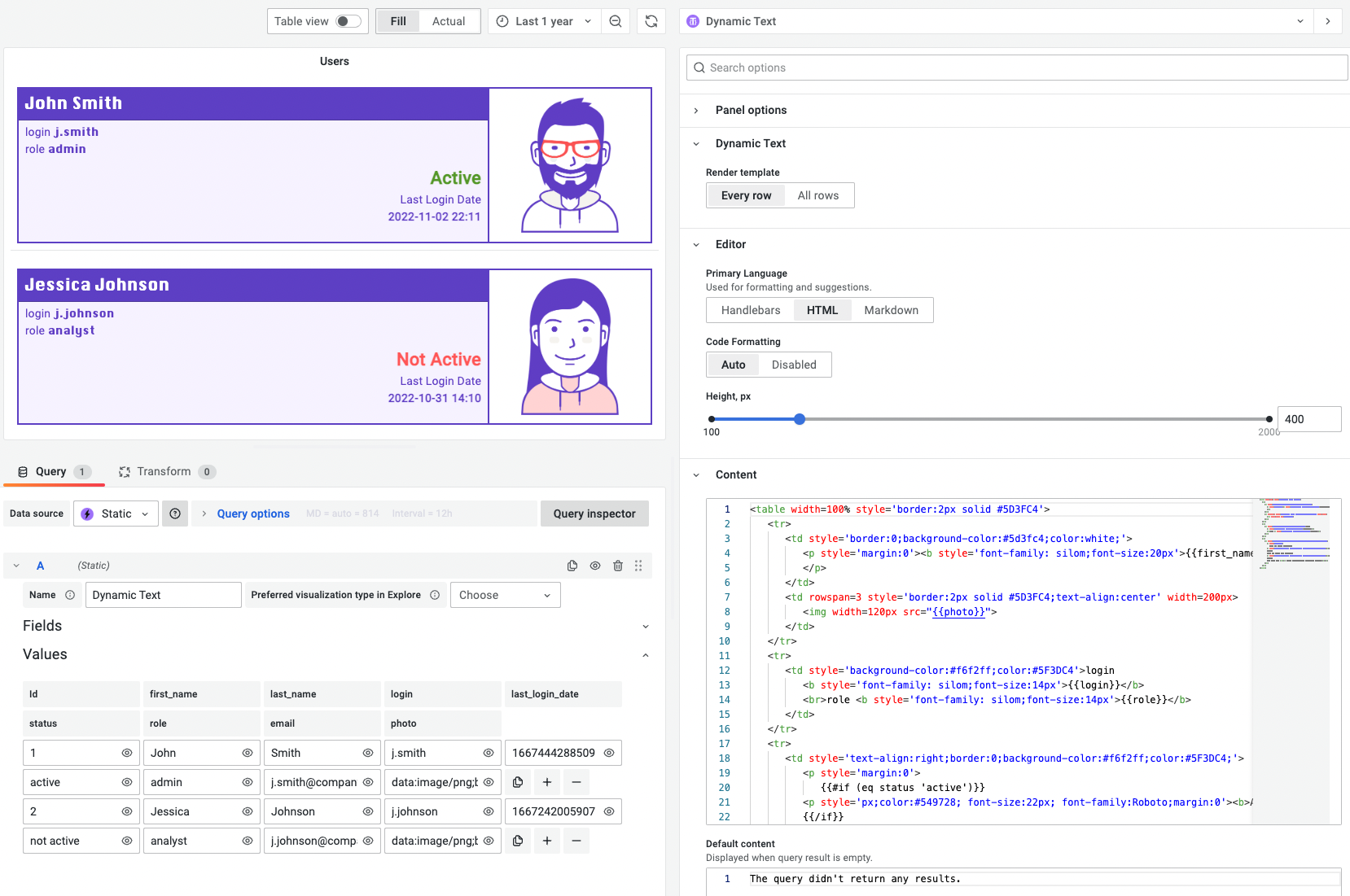 Getting Started​
The Dynamic Text visualization panel can be installed from the Grafana Catalog or utilizing the Grafana command line tool.
For the latter, use the following command.
grafana-cli plugins 

install

 marcusolsson-dynamictext-panel



YouTube Tutorial​
The Dynamic Text visualization panel lets you define a text template using the data from your data source query.
Release Notes​
Breaking changes​
Major refactoring may introduce breaking changes. Please test before upgrading in Production.
Features / Enhancements​
Fix broken link in README (#111)
Update CI to upload signed artifacts (#113)
Add feature of parsing time formatting syntax (#86)
Fix data rendering when using transformations (#98)
Update Panel Options to Monaco Code Editor (#114)
Increase Test Coverage (#114)
Refactor and update images (#116)
Refactor Alert Message and Text Options (#117)
Add Support for Disable Sanitize HTML configuration (#118)
Feedback​
We love to hear from you. There are various ways to get in touch with us.
Ask a question, request a new feature, and file a bug with GitHub issues.
Sponsor our open-source plugins for Grafana with GitHub Sponsor.
Star the repository to show your support.