We released a new version of Base64 Image/Video/Audio/PDF Panel 3.4.0. This maintenance release
Updated to the latest Grafana toolkit 9.3.2.
Updated README and documentation to explain how to use the panel with data sources and supported formats.
"New Year" edition.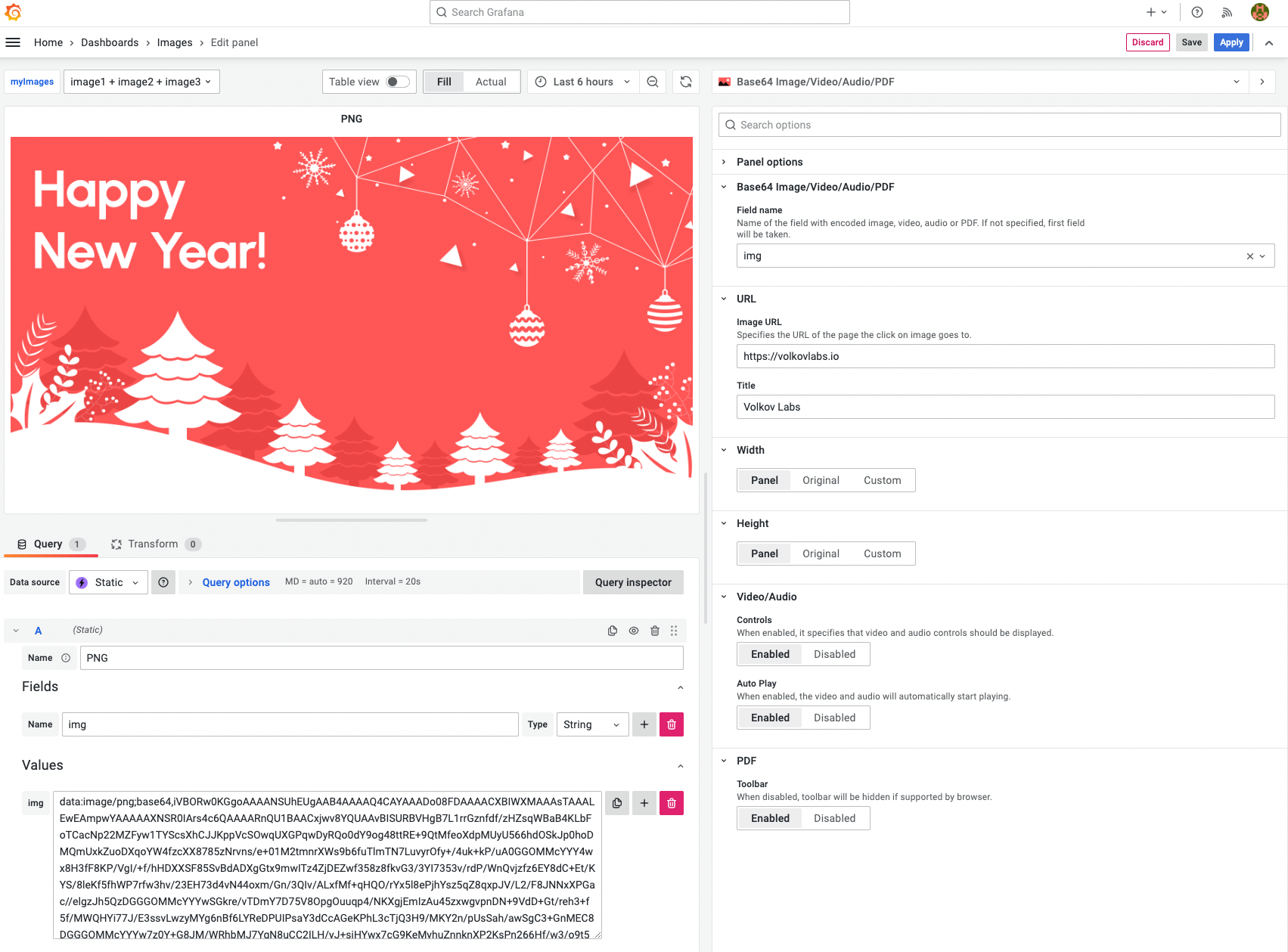 Getting Started​
Base64 Image/Video/Audio/PDF visualization panel can be installed from the Grafana Catalog or utilizing the Grafana command line tool.
For the latter, use the following command.
grafana-cli plugins 

install

 volkovlabs-image-panel



YouTube Tutorial​
The Base64 Image/Video/Audio/PDF visualization panel is a plugin for Grafana that displays Base64 encoded files in PNG, JPG, GIF, MP4, WEBM, MP3, OGG, and PDF formats.
Release Notes​
Features / Enhancements​
Update to Grafana 9.3.2 (#60)
Add Documentation links (#61)
Update README and documentation (#62)
Feedback​
We love to hear from you. There are various ways to get in touch with us.
Ask a question, request a new feature, and file a bug with GitHub issues.
Sponsor our open-source plugins for Grafana with GitHub Sponsor.
Star the repository to show your support.