Provisioning
Simply put, provisioning is when you push configuration via JSON, YAML, and other files into a Grafana instance.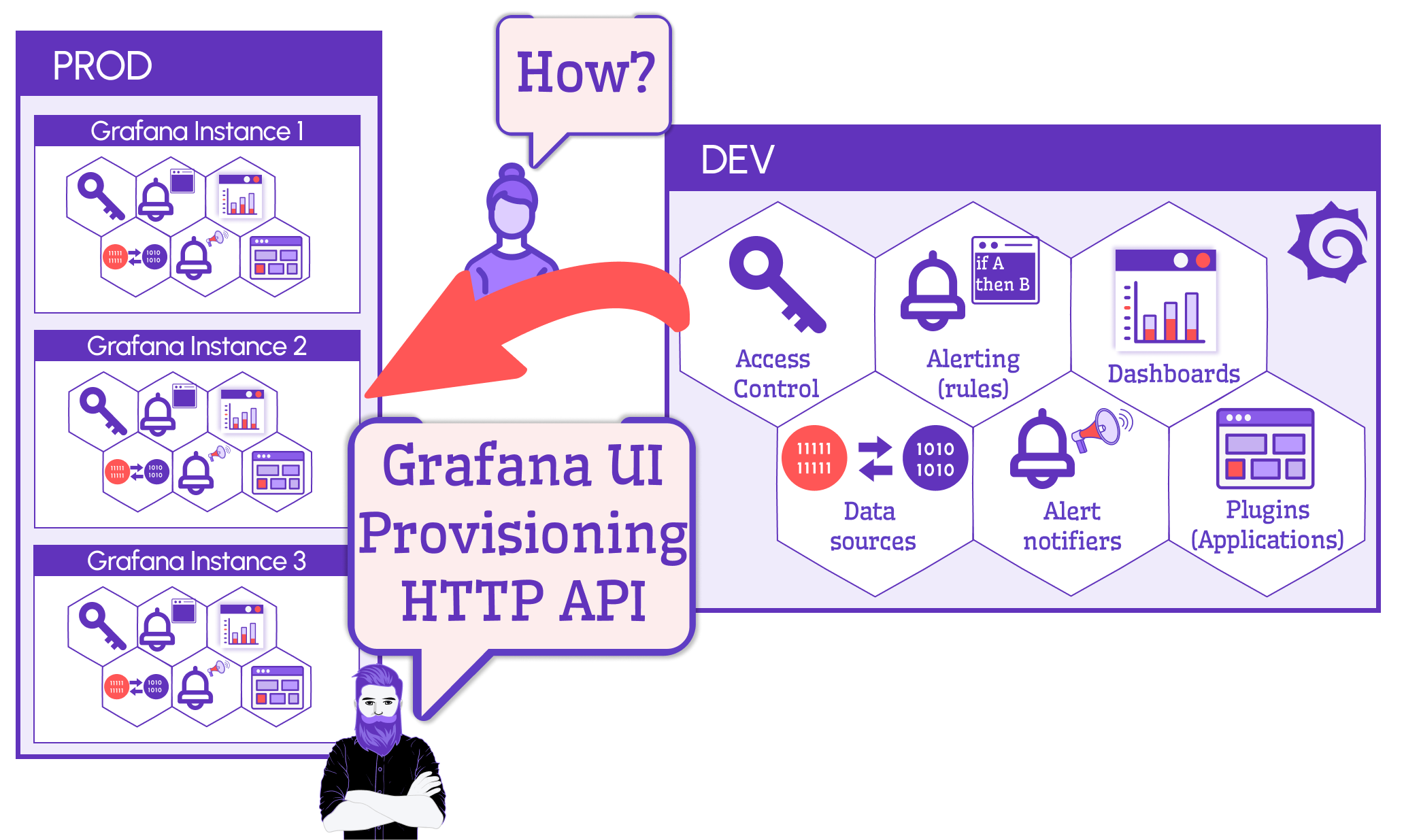 Detailed tutorial​
Our YouTube video and blog post provide a lot of in-depth instructions.
Video​
You can follow Daria in this video and perform your first provisioning in Grafana!
Blog post​
The blog post covers a similar scope.