Transformations
A data source retrieves data in a specific format. A visualization panel, in its turn, requires a particular format as well. If those two formats do not match, transformations can help to find the common denominator.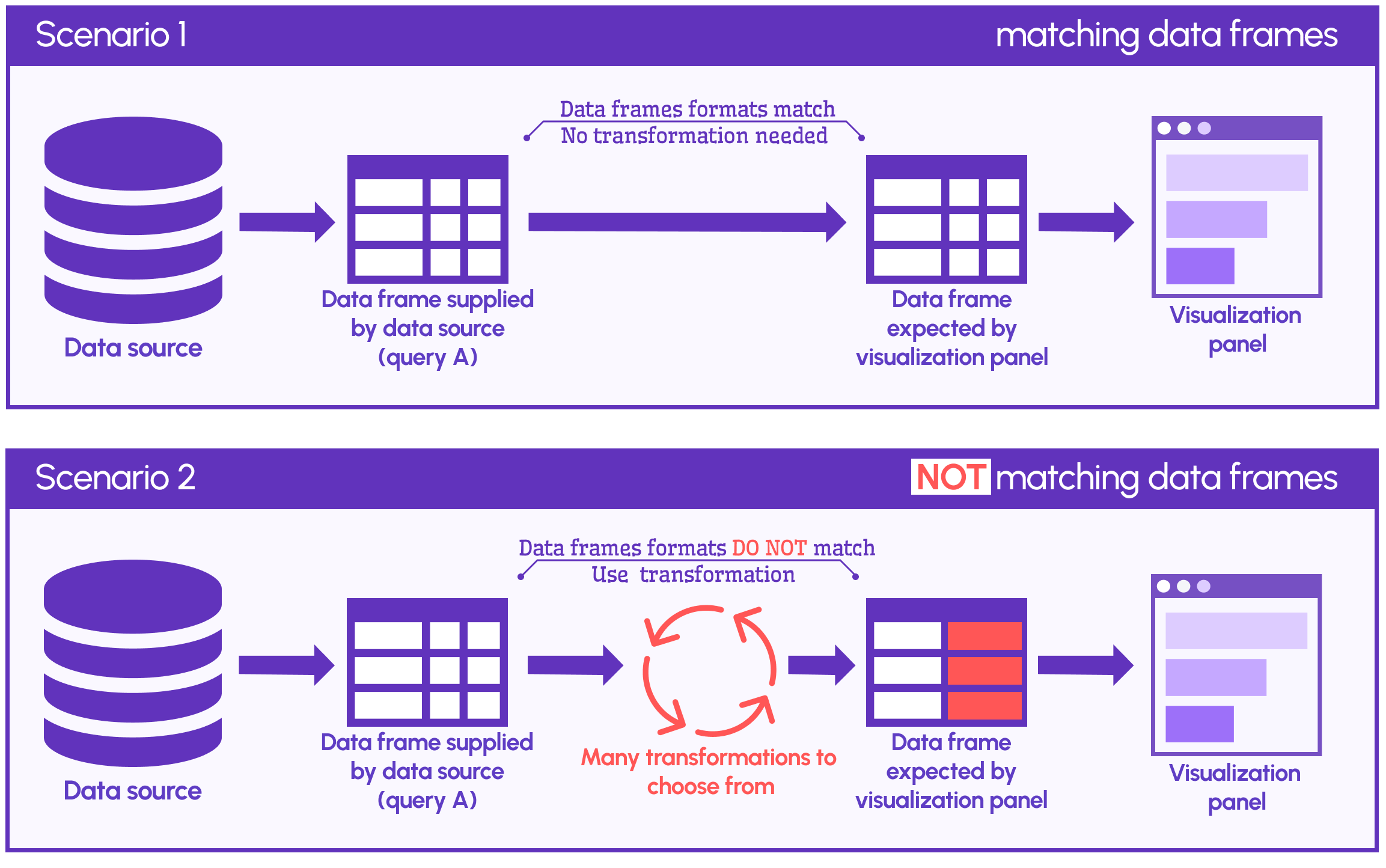 Where to find more information and examples​
Our YouTube video and blog post provide everything you need to grasp the Grafana transformations concept.
Video​
In the video, you can follow Daria in her step-by-step demonstration.
Blog post​
The blog post covers the same ground. In addition, it also illustrates when transformations help to avoid the dead end.
We added them following the question from the community - why transformations are needed at all. So, if you ever wondered that, the answer dwells in the following post.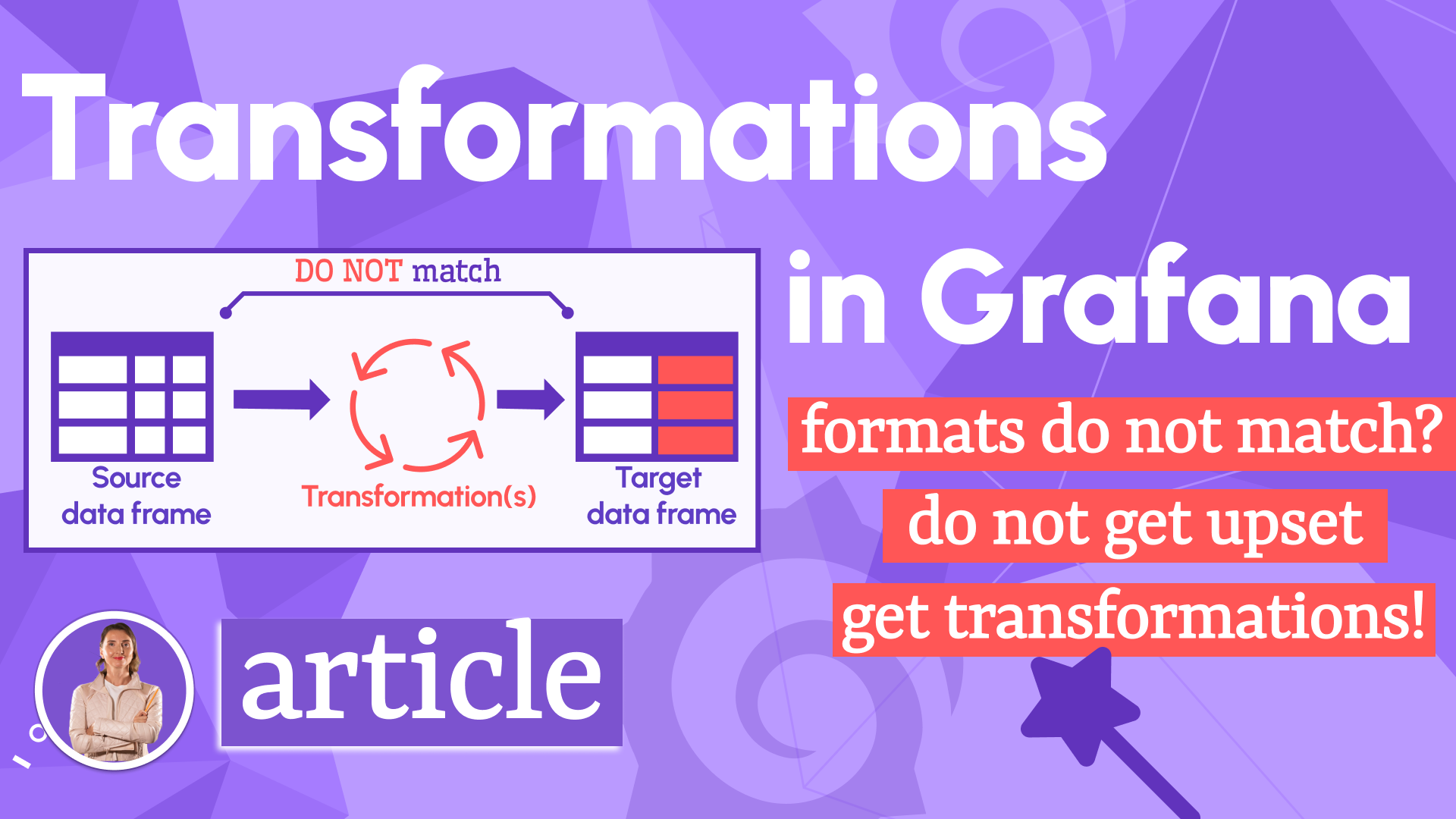 All Grafana transformations​
We did not describe nor explain every single available Grafana transformation. We thought that giving a conceptual view is enough.
If there is any transformation in particular that gives you a hard time, you can leave a comment under our Transformations in Grafana YouTube video and we will see what we can do.