We are happy to announce the release of the Volkov Labs App 2.4.0. This release includes the following updates:
Updated to Grafana 9.5.1 toolkit.
Updated to Grafana docker image 9.5.1.
Updated the Application page and Home dashboard with an auto-scroll table.
Grafana Catalog
Volkov Labs App is for internal use and is not included in the Grafana Catalog.
We share this project with the community as an example of how to create a customized Docker image with included Application plugin and provisioning.
Grafana 9.5.1​
Grafana 9.5.0/9.5.1 introduced Connections as a new and easier way to install and add Data Sources. It's an interesting feature to explore various data sources, but we already know what we need and disabled it.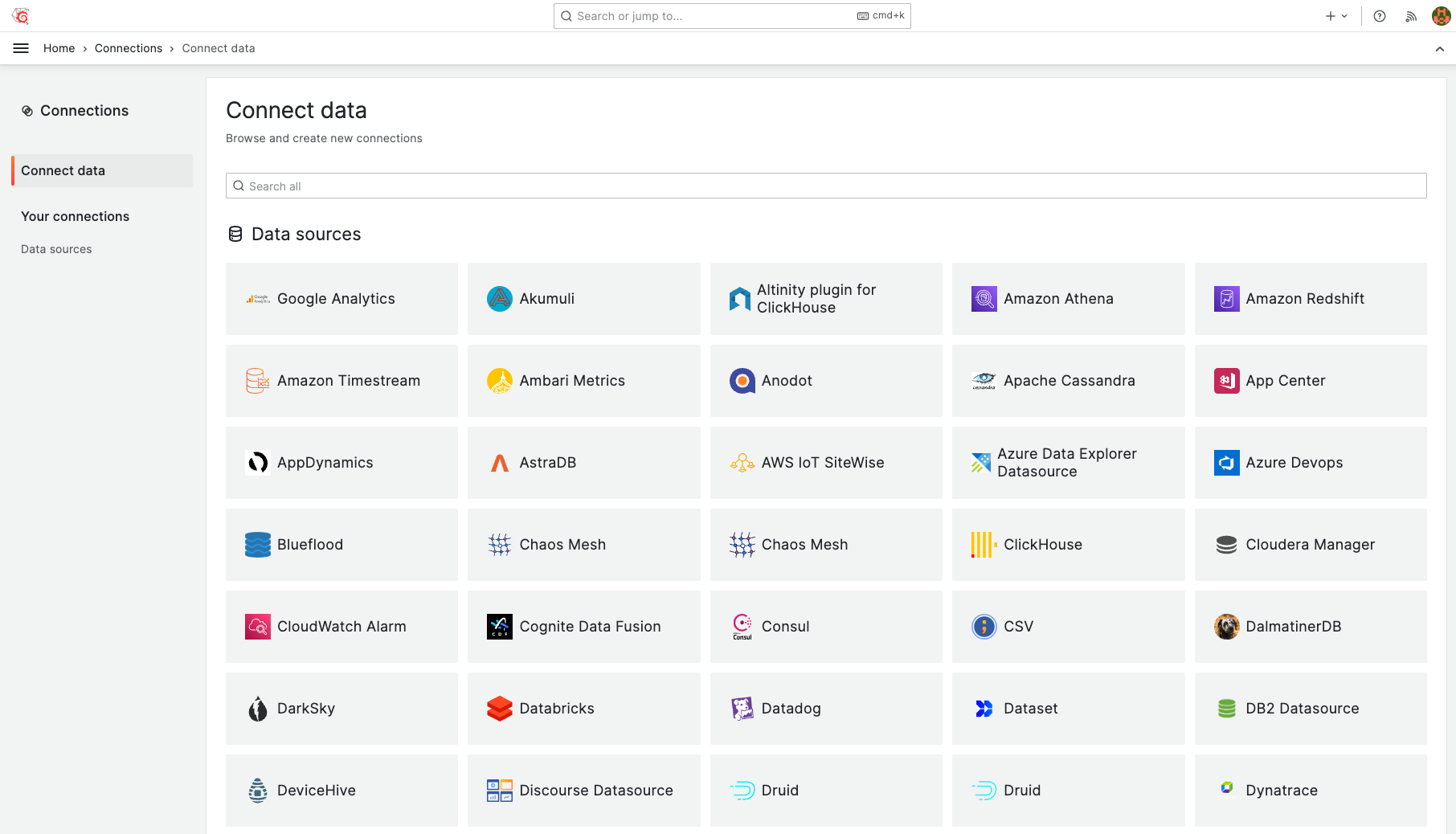 Other notable changes in the Docker file:
Top navigation and Chrome UI features are enabled by default and were removed.
Commands to replace JavaScripts were updated according to the latest changes.
Customization​
Months of work bundled with deep expertise nicely wrapped into a 7-minute long video revealing simple steps to customize Grafana. In this tutorial, we answered all community questions we collected to this moment.
Home Dashboard​
The home dashboard, which we provisioned with data sources, displays the latest videos from our YouTube channel and blog posts. It is based on the RSS/Atom Data Source and improved Dynamic Text panel.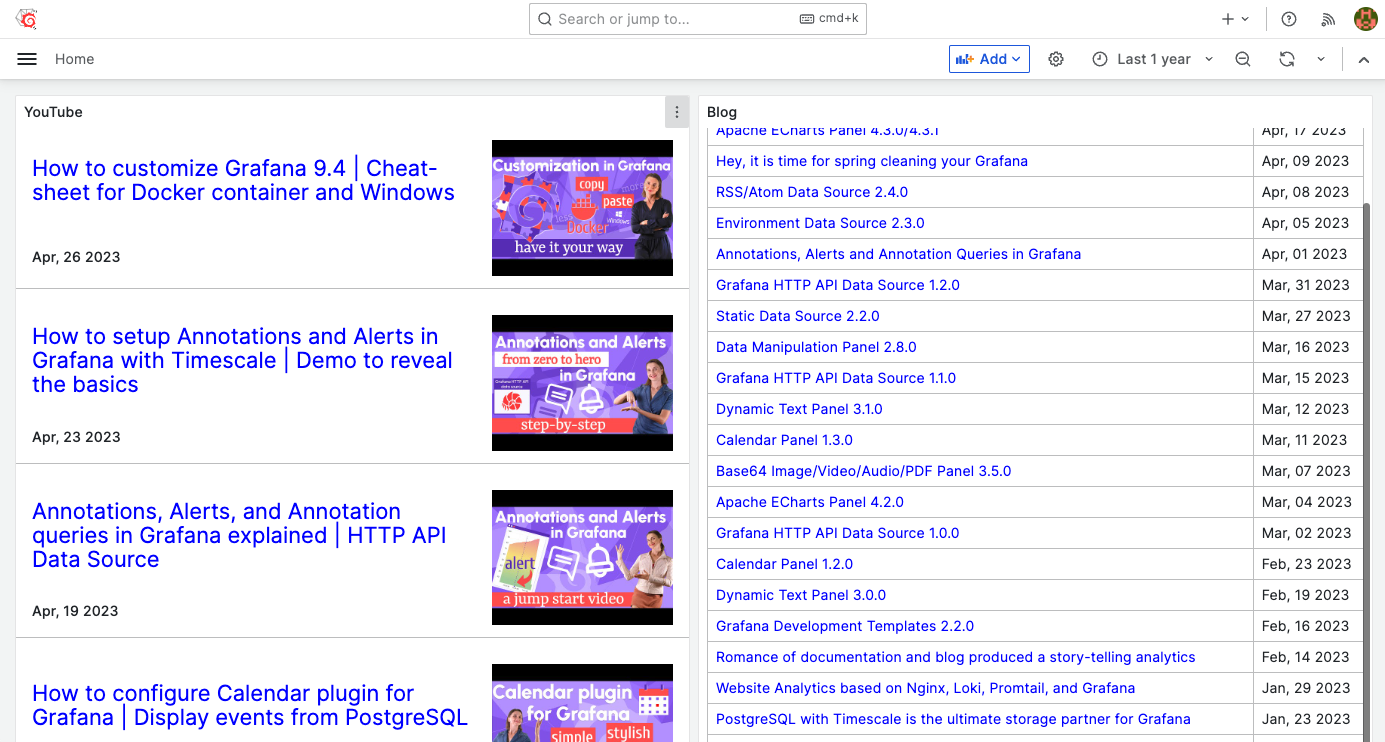 The table with blog posts has auto-scroll capabilities, which we explained in the documentation JavaScript code to auto-scroll news.
Release Notes​
Features / Enhancements​
Update to Grafana 9.5.1 (#63)
Update Docker image 9.5.1 (#64)
Add Customization tutorial (#66)
Update Home Page and Plugins (#67)
Feedback​
Subscribe to our YouTube Channel and leave your comments.